My Story
Early in college, I became obsessed with the idea of working in the wedding industry. I loved the thought of creating beautiful things for beautiful events, but I wasn't sure what that looked like yet. 
I *thought* it looked like event planning, so I sought out an internship at the most beautiful wedding venue I could think of at the time, The Columbus Museum of Art. I worked there for the Spring semester in 2019, and around that same time I was assisting wedding planners and event coordinators throughout the city. As much as I loved working on and witnessing so many beautiful weddings, I knew the demanding schedule just wasn't for me.
I combined my passion for weddings with my interest for graphic design to seek out another internship in the wedding industry, this time in fine stationery design! I reached out to a few different studios around Columbus, and I was so lucky
Annette
 responded. I spent the Fall semester of 2019 working for
Birdhaus
 where I fell in love with all things related to wedding paper goods and learned some incredibly valuable skills about the industry. 
Birdhaus closed their doors to open some new ones soon after my internship ended and I took some time away from the wedding industry to study abroad in the Spring of 2020, but I was thrilled to continue working with Annette at her new company 
Season Journals
upon my return home in the Summer of 2020 as the brand partnership coordinator. I was still on the inside of the wedding industry, witnessing beautiful couples and even more beautiful love stories. 
I've been taking on projects for friends and family over the last few years, so I've built up a little portfolio here! I'm excited to offer custom wedding paper packages, including everything from save the dates, invitation suites, day-of products, and much more. I love cohesiveness, and I would love to design some pieces that help tie together your big day.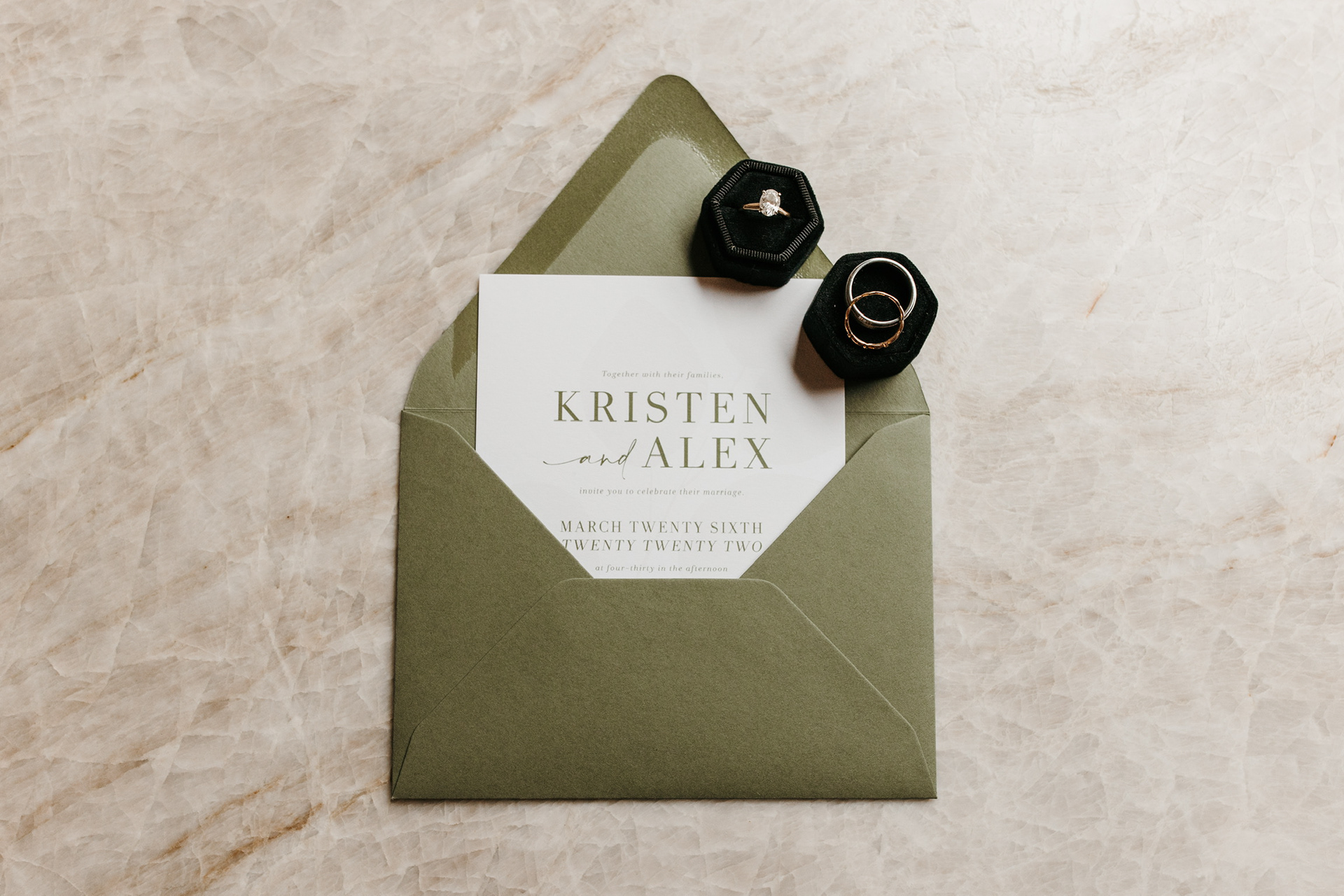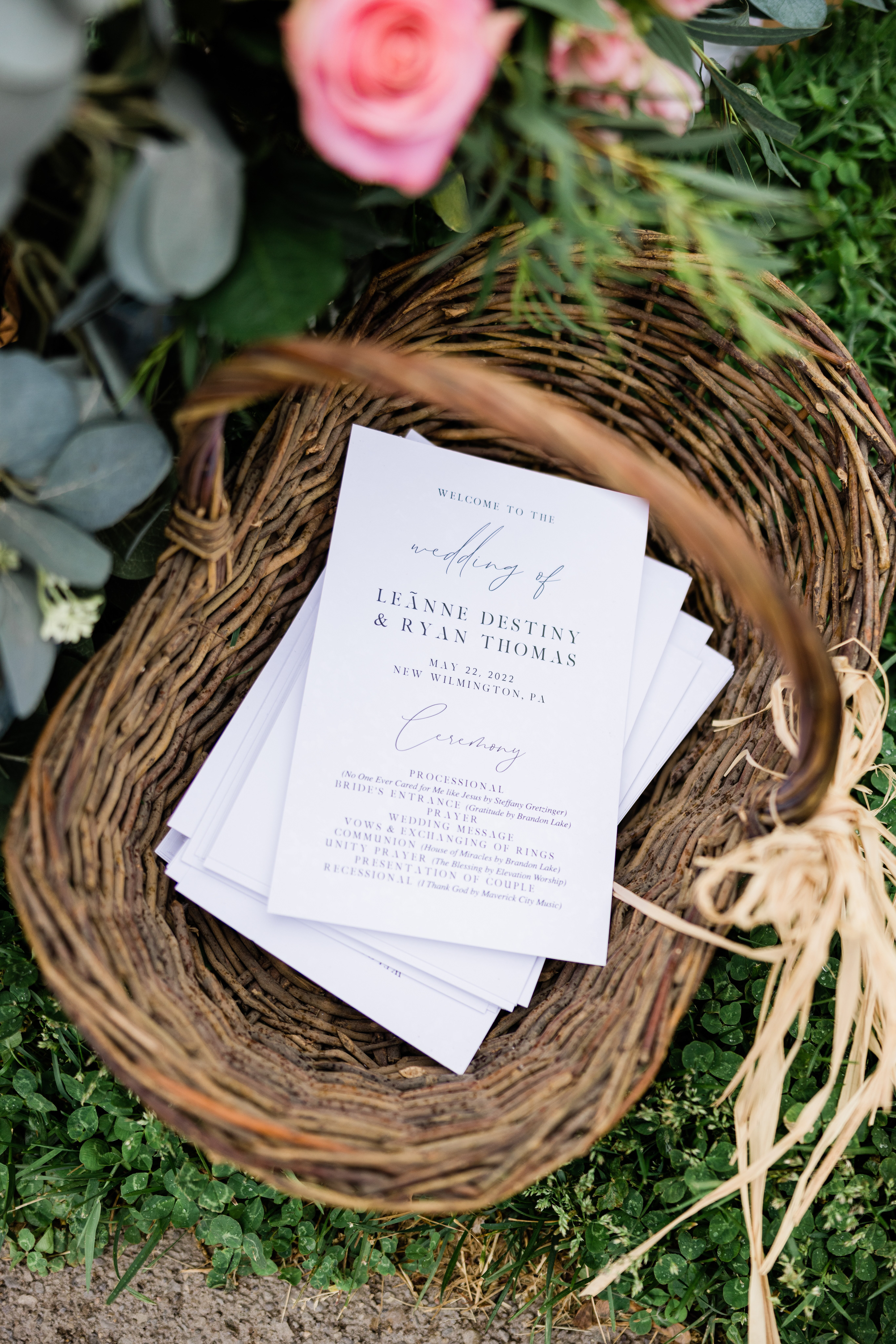 Ready to work together?

Let's get this party started! Here's a glimpse of what working with me might look like:
1. INQUIRE
- Fill out my
inquiry form
so I can get a sense of what you're looking for. I'll build out a custom quote that we can review together.
2. MEETING - Let's get together for coffee or cocktails and dream about your vision for this project. I can make a phone or video call work, too! We'll talk about wording, design, inspiration, paper types, colors, and everything in between.
3. DEPOSIT - I ask that you provide a deposit up front, 50% of the estimated price, unless we come to a different agreement. I'll also have a contract for you to sign, then we're ready to get started!
4. DESIGN - We're really doing this thing! I'll send you a custom timeline so you know what to expect from me, then I'll get to work on a few different designs for you to choose from. We'll go back and forth, making changes and edits along the way. Three rounds of revisions are included for free in your custom quote. Any further edits are charged at $40 per hour.  
5. PRINT - Once you've approved the final design and all the details, you'll pay the rest of your remaining balance, then I'll send it off to print! This step usually takes a couple weeks, but once I have everything in I'll let you know!
6. ASSEMBLY & DELIVERY - You can choose to have me assemble the pieces and parts, or I'll pass everything on to you to assemble yourself. Either way, you'll be in charge of mailing your suites out to their recipients.