This dish is another easy + versatile one. I like to start by choosing a protein (some of my favorites are shrimp, chicken, steak, chicken sausage, or tofu) then adding veggies that either sound good or on sale! 
For this skillet, I used shrimp, zucchini, squash, red onion, and a bell pepper. This pairs nicely with rice and black beans, and you can adjust the level of spice depending on what you like best. 
I got most of my inspiration for this recipe from
Cookin' With Mima
, but I'm excited to make it again and switch up the protein, veggies, and seasonings. 
After you prepare your ingredients, it's super easy to throw in a pan and cook up! Check out my step-by-step process below: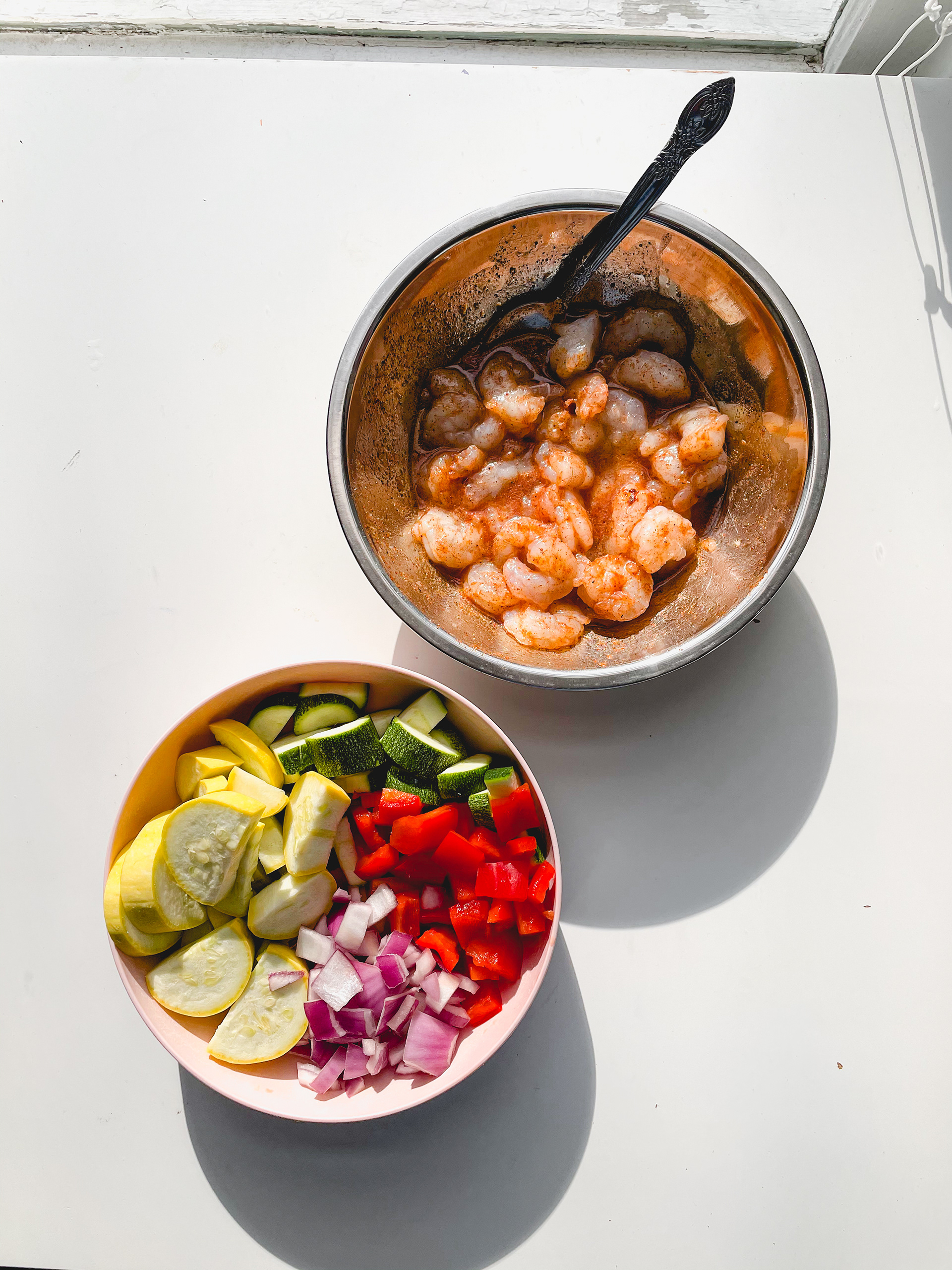 I started by marinating my shrimp in olive oil and lime juice with salt, pepper, chili powder, paprika, and cumin. 
I cut the zucchini and squash in half down the length of the vegetable, then cut large slices in each half. I gave the red onion a rough chop and cubed the bell pepper. That's all you need for prep - super easy!
I started by sautéing my veggies in a large pan with some olive oil and garlic until they were tender enough to poke a fork through. When they were ready, I moved them to a bowl to cook up the shrimp, about 5 minutes on each side. I wish my pan had been a little hotter so the shrimp had a better color, but they were still delicious!

When the shrimp were ready, I added the veggies back in and it was ready to serve.

And that's it! I love this quick and healthy meal on nights when I have less time but still want to feel like a chef.