In September 2021, I accepted an opportunity with COhatch to become a Community Manager for our two Worthington, Ohio locations. COhatch provides office space, coworking space, and meeting/event space in neighborhoods around Columbus, Cincinnati, Cleveland, Indianapolis, Tampa, Pittsburgh, and more cities to come soon! Although the Community Manager role wasn't marketing & was different from many things I've done in the past, I had a ton of opportunity to learn different skills, take ownership, and grow in new ways. 
Six months later, I moved over to the Marketing & Tech team and I've been here since! My former role (Digital Community Orchestrator) was created to launch and grow our brand new digital platform, COhatch+. However, since we're a small company and growing quickly, I had my hands in a bit of everything.
I spent most of my time working on digital design projects, email marketing, social media, customer support, Facebook/Instagram advertising, content creation, campaign planning, internal communication/training, and event planning. You name it, I probably worked on it. Below are a few recent projects I'm especially proud of, including digital design examples, email design examples, and an event I planned for COhatch+.
Butttttt before you take a look at that, I would love to explain my new role (as of April 2023): Digital Marketing Project Manager! I still manage all of COhatch's email communications and most graphic design projects, but I also spend some time improving processes and working on our marketing automations!
Email Marketing Campaign Examples
(above)
Our email campaigns are fairly consistent: one email to the sales list & one newsletter to current members each month. I also manage our email drips and transactional messages. I own email campaigns from start to finish, from the html design and layout to writing the copy and scheduling the sends. 

Social Media Content Examples
(below)
Our goals for social media were brand awareness & increasing engagement. I combined consistent posts with lots of CTAs, always encouraging followers to learn more and dive deeper.
Each month, I executed a "Featured Vendor" campaign, gathering content from 4 COhatch+ users to share more about their business across all of our platforms (Instagram, Facebook, & Email Campaigns) plus physical signage in all of our COhatch locations. I also frequently shared new feature updates, upcoming events, discounts that could be found on the platform, and more.
As a Community Manager, I worked with the COhatch+ team to plan the 2021 Holiday Marketplace event. In 2022, I led the planning and execution myself! I was in charge of reserving the space, securing and communicating with vendors, organizing snacks and drinks, designing custom tote bags to give away to the community, and managing the event day-of, from setup to tear down.
After I expressed some interest in influencer marketing with Annette, she asked me to join the Season team as the
Brand Partnership Coordinator
. My role was basically reaching out to wedding professionals and influencers for sales and marketing opportunities. 
Direct sales hasn't really ever been my cup of tea, but it was easy to get excited about pitching Season since I was around in the very beginning. In 2019 when I was working for Annette at Birdhaus, I had the opportunity to do some initial research and planning for the brand, so I loved stepping into this new position. It was great experience outside of social media management, and I really enjoyed this more refined role.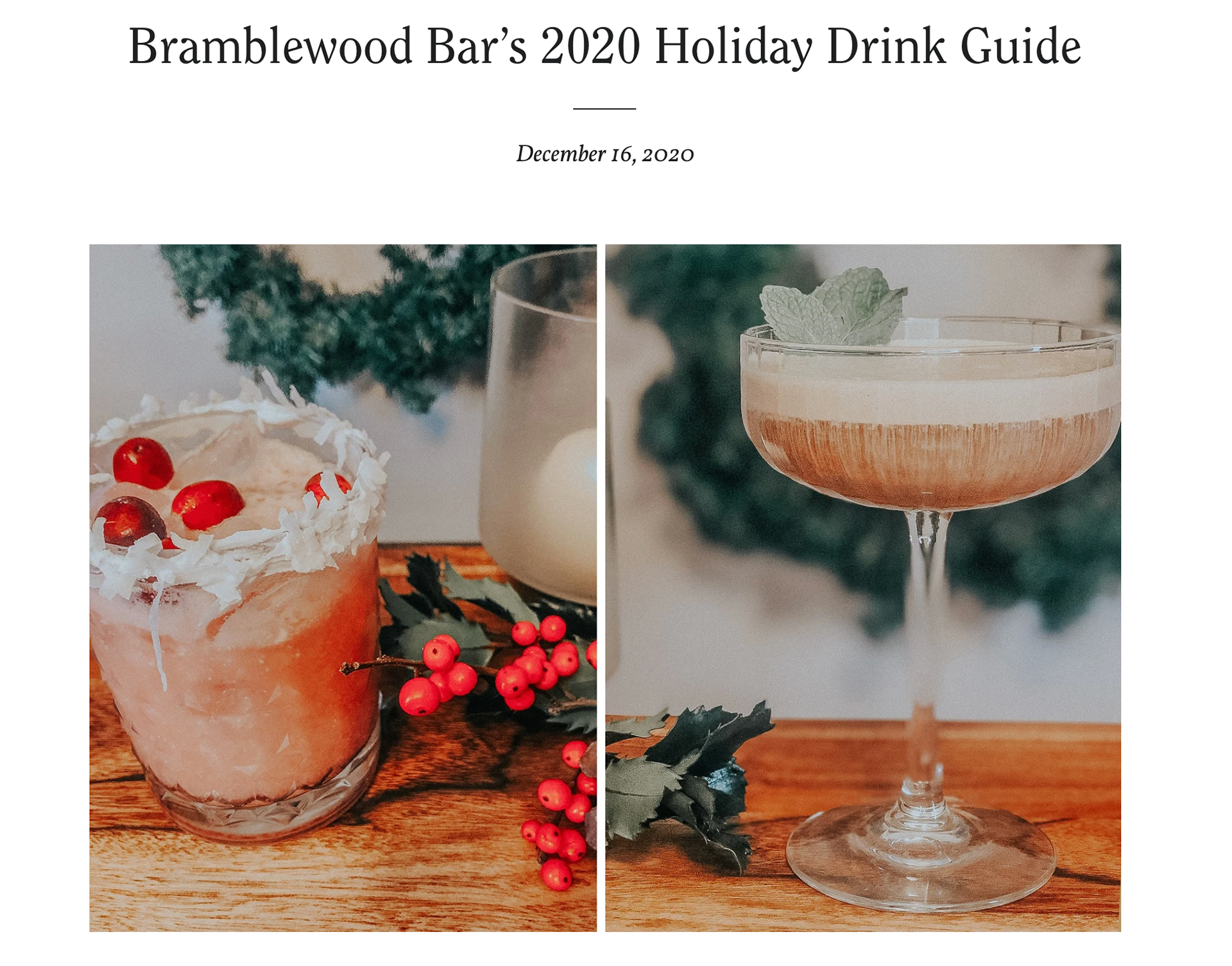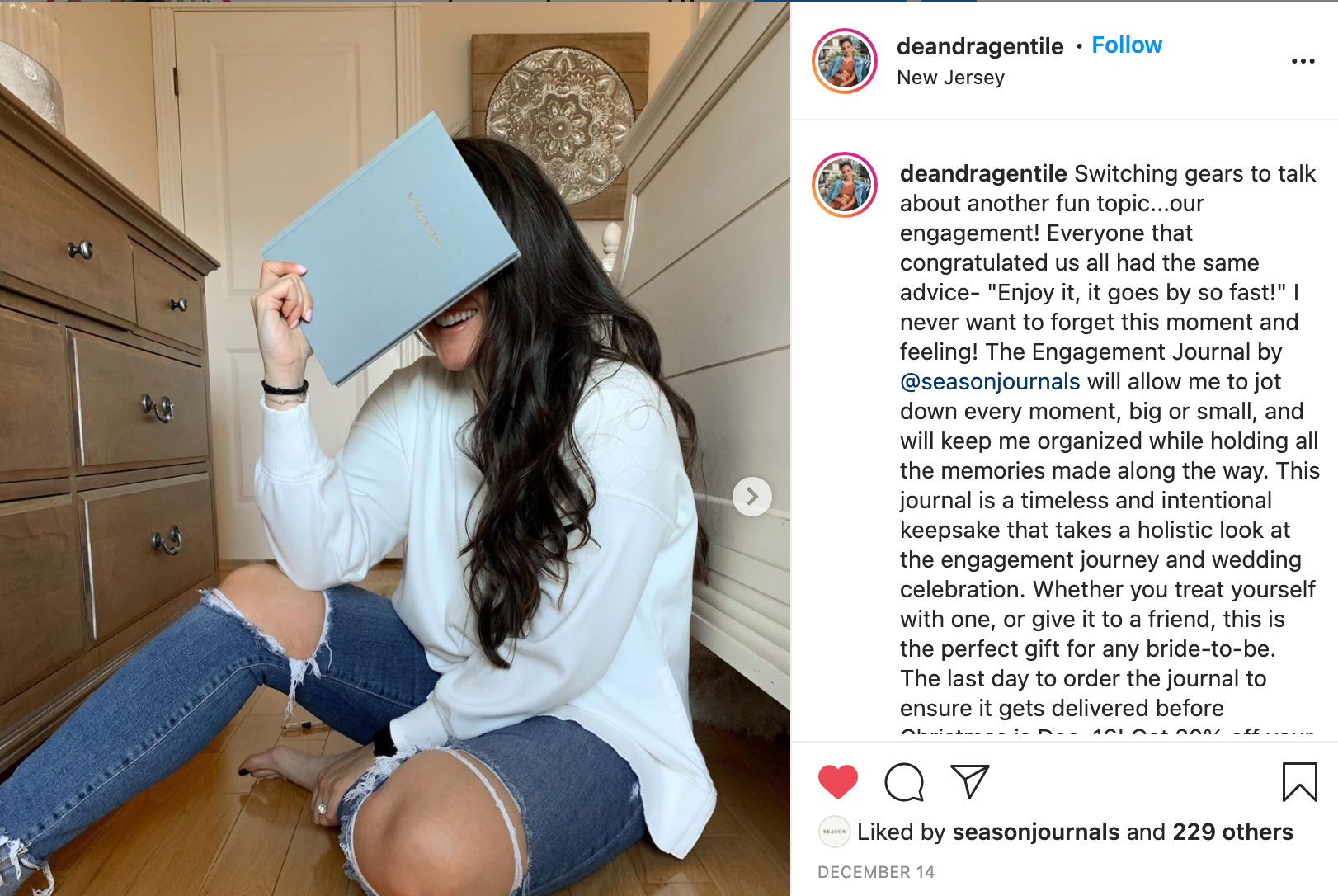 I continued working for Season through the Summer of 2021 and was sad to leave behind this wonderful, creative, community-building brand. I'm so proud of what Annette is creating here and excited to see it grow :) Before I left, I continued curating our blog with inspiring and insightful authors. I loved building these relationships and partnering with so many wonderful brands and people!
To note a few of my favorites: 
The Pickwick Place is a farm market, vendor shop, and event venue in my hometown, Bucyrus, Ohio. I went to high school with Ethan Stuckey, one of the partners, and we always joked that I'd be running their social media someday. Funny enough, that dream came true a few years ago.
In May 2019 I launched Pickwick's Instagram page. In the first four months we quickly gained 1,200+ followers. I spent the rest of the summer curating posts that would engage customers from all over Ohio. In May 2020, I continued working with Pickwick on digital strategy. This included creating content, writing copy, managing social media pages, corresponding with customers and vendors, writing email campaigns, updating the website, and assisting management in brainstorming creative new ideas for events and promotions.
I started working with Foothold International, a non-profit in Kenya, East Africa, in 2020. Their mission is to empower indigenous people to make lasting positive change in their community. They do this through sustainable solutions to clean water, sanitation, and hygiene that both prevent disease and provide a path out of poverty for the people of Kenya. 
I love this mission, and having been to East Africa myself, I was so excited to begin working with Brad & Cherie. Managing Foothold's accounts was a little different and more challenging than my previous work. Our main goal was to increase the following and engagement on their social media platforms, ultimately resulting in more people seeing the message and supporting the cause.
In August 2019 I started working the front desk at Bluespot Yoga in Bexley, a place that very quickly became so special to me. I've always loved practicing at the studio and felt really lucky to become part of the team. When Staci (owner and creator of Bluespot) asked me to help out with social media I was so excited! I immediately got to work mapping out our feed and planning posts. A project I loved working on was updating the story highlights to include helpful information for our studio members. The profile highlights now include things like a beginners guide, class descriptions, upcoming events, event space information, photos of our retail items, our pricing, teacher bios, and more!
See what I'm did @bluespotyoga on Instagram. (October 2019 - December 2019)
I've always had a very special connection to Komen Columbus. I can't really explain my experience working there until I explain how it came to be. I lost my sweet grandmother to breast cancer in 2015. I ended up hosting some fundraisers during my senior year of high school and raised $4,500 to fight against breast cancer with Komen in Northwest Ohio. When I heard that the Columbus affiliate hosted the biggest Komen 5K in the country, seeing nearly 30,000+ participants, I decided to run the race, raising about $500. A few months after the race, Komen Columbus invited me to a fundraising dinner and I had a great time networking with the staff and chatting with other participants. 
A few months later Megan, one of the event coordinators, reached out and we caught up over coffee. We talked about another big fundraising idea: our Climb for a Cure. Over the next nine months we fundraised over $11,000 for Komen, and together in July 2018 we summited Mt. Kilimanjaro, the tallest freestanding mountain in the world.
In the mix of all of this, I also interned at Komen from January-December in 2018. My internship began in the events department, but I actually got to work in communications and development as well. It was a very well-rounded experience and I wouldn't have traded it for the world. I found a real passion for design, which prompted me to change my major and begin taking design classes. I wouldn't be who I am today without the year I spent at Susan G. Komen Columbus. 
I managed the Komen Columbus Instagram from January - December 2018, but unfortunately post-COVID the local branch was absorbed by the national organization, so their account has been deleted.