Barcelona was the first city outside of France that my study abroad friends and I set out to explore. Naturally, I loved planning every second of this trip - from booking the flights and the hostel to mapping out the sites we wanted to see and all the places we wanted to eat.
HOW TO GET THERE:
On Friday afternoon, we took a BlaBlaBus from Grenoble to Lyon (about €30) and flew EasyJet from Lyon to Barcelona (€160). The price of the flight was honestly probably a little high, but we were way too excited to care. I believe we bought the two day pass for the city public transportation, which got us everywhere we needed to go for about €20.
WHERE TO STAY: 
We booked beds in a shared room at the
Rodamón Hostel
. I'm pretty picky about where I stay, so I combed through all of the city's hostels online before choosing one and we were not disappointed. The Rodamon was a short, safe walk from the metro stop, the check in process was super simple, and the rooms were clean. The lockers were big enough for bags and I loved that the beds had curtains - it felt really safe and private. The bathrooms were great and the common areas were spacious and lively, but not wild. They had a really wonderful back patio where we spent some time in the sun on Saturday afternoon. 
WHAT TO DO:
Any time I start planning a trip I do two things: 1 - Google "things to do in X city" and make a list and 2 - search the city on Pinterest to find what trendy bloggers recommend for wherever I'm going. Those steps led to
this gorgeous map
. 
Gonna spend a quick minute plugging Google Maps for a second - I LOVE planning out these maps on my laptop, getting a sense of where all of the locations are, then ordering them in whatever way makes the most sense, because later when traveling I can access the same map from the app on my phone and see exactly where to go. It's an incredibly organized method that makes for a really productive, fun-packed, and well-ordered day, which was especially helpful for our quick weekend trips.
On Saturday morning we tackled Casa Mila, Casa Batllo, the Arco de Triunfo de Barcelona, Ciutadella Park, La Ribera, the Picasso Museum, the Santa Caterina Market, and the Basilica of Santa Maria del Mar all before LUNCH. We followed allll of that up with an amazing tapas lunch at
Tosca
. I had a goat cheese salad and fries with a curry mayo. Probably in my top five fries of all time.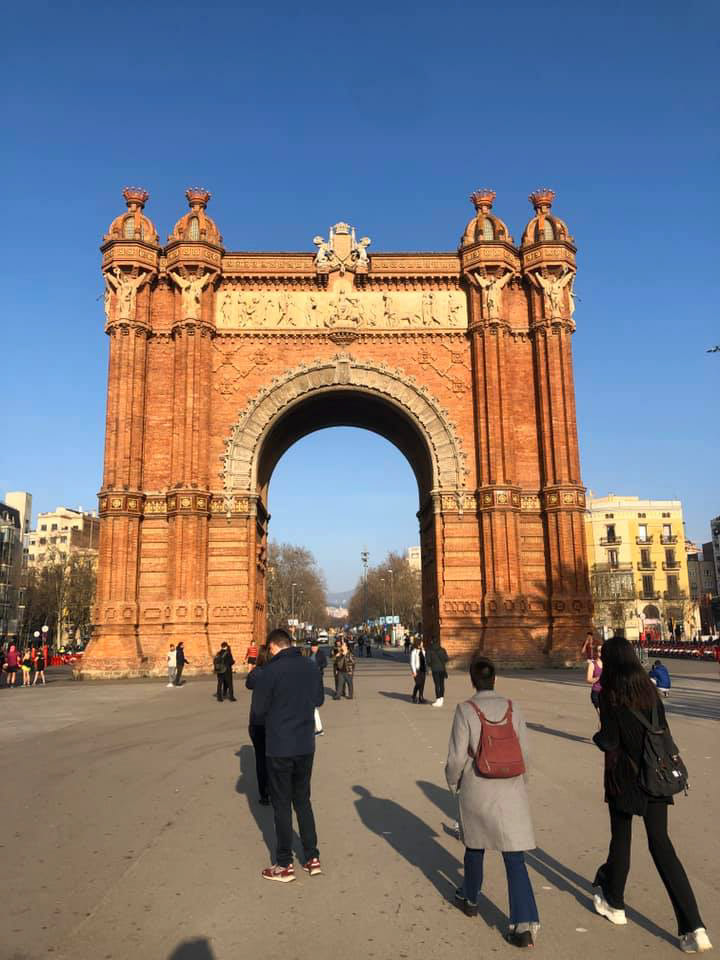 One of those bloggers recommended we check out Happy Pills and we are so glad we did! It was a super cute (and super tiny) candy shop with fill-your-own containers shaped like pill bottles! Super cute and a very fun snack. 
Around the same area we spent some time around the Catedral de Barcelona and checked out one of my favorite murals - The World Begins With Every Kiss. 
In the afternoon we visited the Museum of the History of Barcelona, which featured some amazing underground ancient ruins. We had to grab some gelato to hold us over until dinner, and we took a nice long walk down La Rambla over to Barceloneta Beach. From there we hunted for an authentic Spanish Paella, which we found at the incredible
Bivio
.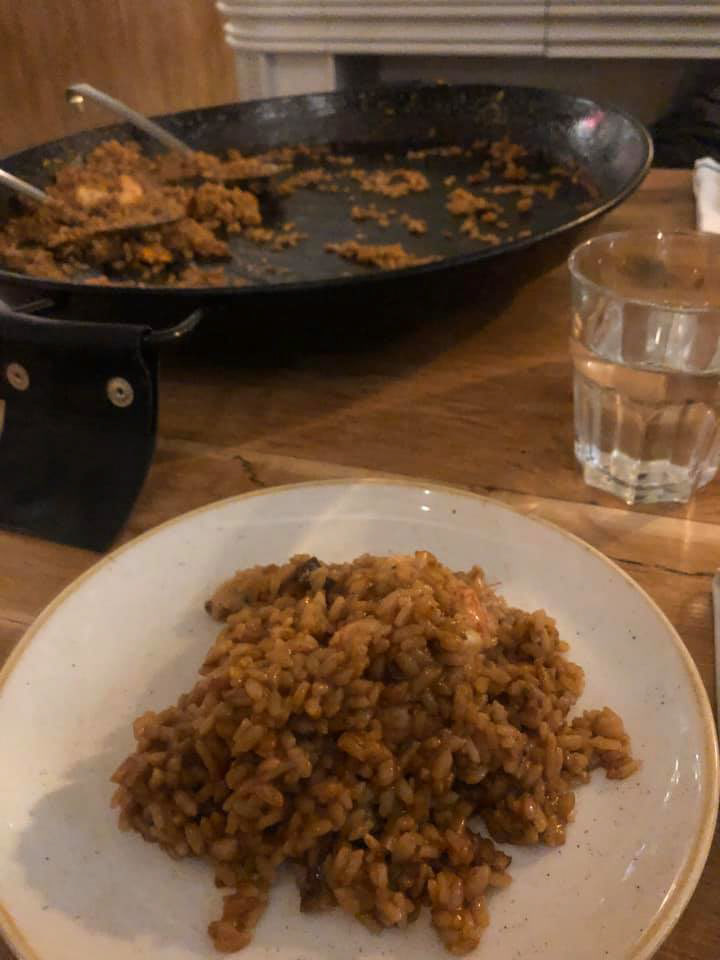 Before heading back to France on Sunday afternoon, we crossed off our last two big sites: La Sagrada Familia and Park Guell. We also stopped for a delicious brunch at a super cute vegetarian cafe,
Cafe Camelia
.